ATLASSIAN CLOUD
Minimize Risk and Cruise to the Cloud with End-to-End Migration Services
Rely on ServiceRocket's deep Atlassian expertise to do the heavy lifting in your Server or Data Center migration to the Cloud.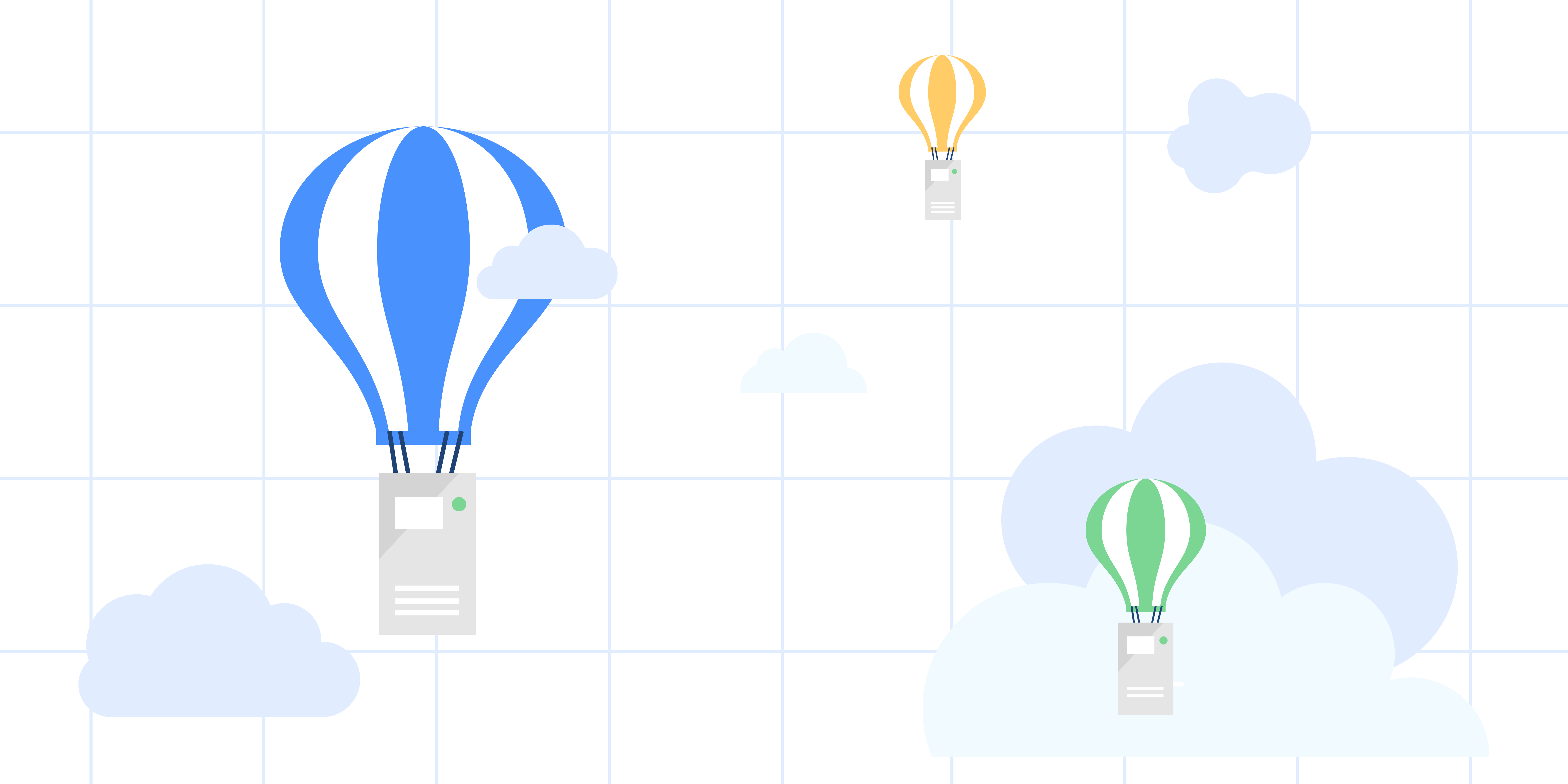 BENEFITS
Why Atlassian Cloud?
Time to value
Move fast, accelerate time to value and speed to market
ROI
Refocus resources and investments to maximize your business ROI
Innovation
Future-proof your strategy and tools with continuous innovation
MIGRATION SERVICES
Let's Create a Path that Works for You

Migrate with Peace of Mind
Our team of Atlassian experts will help you evaluate opportunities, mitigate risks, develop a comprehensive migration strategy, and deliver a successful migration and transformation. No surprises.
ASSESSMENT
Fit for Cloud
Not sure if you're ready to migrate? Get a free report of your instances as well as an expert assessment to questions like:
Would there be data loss?
What are the end-user impacts?
What are the possible migration options?
Would it be expensive or time intensive?
DISCOVERY
Discovery Engagement
Our team of experts will conduct a deep dive to understand the technical knowledge of your teams, determine what's working and what's not, and develop a migration plan tailored to meet your goals.
IMPLEMENT & LAUNCH
Run the Plan Program
Go live! Our team will carefully prepare your instances and your teams for migration, complete pre-migration checklists, and work in phases to test and ensure a successful transition to the Cloud.
ON-GOING SUPPORT
Customer Success
Working side-by-side, we'll help you achieve successful outcomes. You'll have a single point of contact who will keep everyone aligned and ensure you have the resources necessary to succeed.
CHANGE MANAGEMENT
Ensure Post-Migration Success with Change Management Services
Regardless of where you are in your journey with Atlassian products, our solutions are designed to help you successfully launch, adopt and scale Atlassian software by providing consulting, implementation, training, managed services, and licensing.
Atlassian Consulting
Your business has unique needs so we apply best practices gleaned from thousands of customer deployments to ensure your business success.
Atlassian Training
Learning is at the heart of any software solution, so our instructor-led training and eLearning are designed to help your teams do more with Atlassian products.
Managed Services
We can fulfill and scale your on-going Atlassian support needs to reduce risk, manage costs, retain knowledge and let you focus on your core business.
Atlassian Licenses
Optimize your investment in Atlassian licensing. Our experts will simplify the process—from buying to management to renewal—and tailor it to meet your business needs. We offer licenses for all Atlassian products and the +3,500 apps on the Marketplace.
CLOUD PLANS
Find the Plan that Works for Your Organization
Premium
---
Unlimited Storage
99.9% SLA
Premium Support
IP allowlisting
Sandbox
Bundled releases
Archiving
Automation
Now available
Enterprise
---
Unlimited instances
99.95% SLA
Data residency
SAML SSO
User provisioning
Org audit log
Enterprise support
Technical advisor


JIRA CLOUD
Planning a Jira Migration?
Jira Cloud comes equipped with everything large and growing agile development teams need to deliver advanced projects from day one, without compromising on reliability, data privacy, or compliance requirements. Pair Jira Software Cloud Premium and Atlassian Access for an enterprise-grade solution that allows you to scale and secure content and users across your entire organization.
CONFLUENCE CLOUD
Planning a Confluence Migration?
Confluence Cloud comes with features large, cross-functional teams need to efficiently share information and work together, without compromising reliability, data privacy, or compliance. Layer Confluence Cloud Premium with Atlassian Access for advanced admin controls and more visibility into site and space analytics.
EBOOK
The Unmatchable ROI of Atlassian Cloud
A clear analysis of the total cost of ownership of cloud vs. on-premise implementation of Atlassian applications
Why cloud implementations are 3.6 times less costly than on-premise (no matter how big enterprises maybe)
The pitfalls and challenges in migrating to the cloud and why this is fraught with risks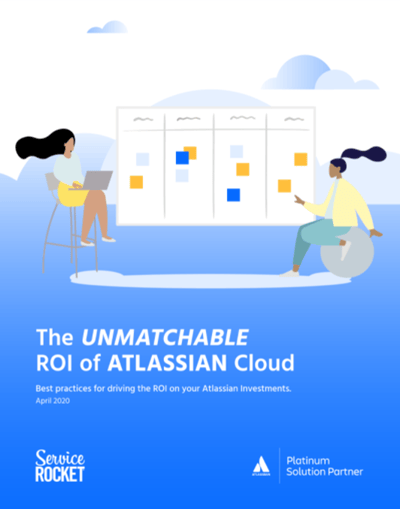 BLOG
Benefits of Atlassian Cloud vs Server (on-premise) Solutions
Atlassian Jira Cloud, Confluence Cloud, Jira Service Desk Cloud. ServiceRocket Solutions to help you with your transformation.
BLOG
Tips for Architecting a Successful Atlassian Cloud Migration
Some useful tips if you're thinking about moving to Atlassian Jira, Confluence or Jira Service Desk from an existing system.
EDUCATIONAL SESSION
How to Ensure a Successful Cloud Migration
"Cloud migrations can be as unpredictable as the London weather." - Foogie Sim
In this webinar, we'll give you crucial insights and information on how to migrate your Jira instance to Cloud.
In this session, we cover:
Common pitfalls and potential risks that may arise during cloud migrations

Best practices in creating a migration strategy: planning and assessment stages

The importance of communication and the migration runbook

Common use-cases and scenarios faced by our Solutions team
WEBINAR
Moving to Atlassian Cloud
Jira and Confluence can be used to manage projects remotely and collaborate with your teams and customers more effectively.

In this webinar, Benjamin King (Atlassian) and Daniel Brum (ServiceRocket) discussed the benefits, best practices, and the end-to-end journey to the Atlassian Cloud.
WEBINAR
Provide Exceptional Customer Service with Jira Service Management
Jira Service Management (previously JSD) comes equipped with everything IT and business teams need to deliver service, incident, change, problem management, and more without compromising on visibility, speed, or functionality.

Watch the recording of our latest webinar with Atlassian's Scott Goh-Davis to discover how your team can benefit from using JSM.

OUR CUSTOMERS
More than 5000 enterprises around the globe trust ServiceRocket Don't see what you're looking for?