Migrating from HipChat to Mattermost for Modern DevOps Collaboration
With Atlassian Hipchat rapidly reaching its end-of-life, organizations are looking for a secure and modern messaging platform that can be deployed on-premises or in their private-cloud environment.
Mattermost is the most recommended alternative to Hipchat with proven success at thousands of organizations. In this webinar, you will see a demo of Mattermost and learn how you can easily take advantage of a more complete team messaging platform that will support your Hipchat workflows and can integrate other popular Atlassian products like Jira and Confluence.

In this webinar you will:

Learn about the top rated Hipchat alternative -- ideal for Atlassian server and datacenter customers.

Migrate all your Hipchat data, integrations and workflows in a few simple steps.

See a live product demo showcasing integration with Jira, Confluence and GitHub.
Speaker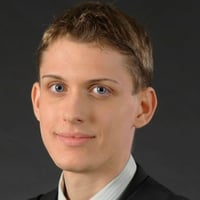 Jason Blais
Product Manager
Mattermost
Jason is a Lead Product Manager at Mattermost, Inc. Prior to joining Mattermost, Jason served as a product manager and analytics manager for SpinPunch, a Y Combinator-backed online gaming startup. Jason has also provided statistical consultation at Stanford University. He is a University of Waterloo alumnus.