Solving Jira strategy Changes
What is your Jira application strategy? Do you have one or are you making it up as you go?
In this workshop, we'll explore the top strategy challenges that companies and admins face when setting up, cleaning up, and maintaining Jira. We'll identify common process issues, configuration mistakes, and discuss how to solve them. Come ready to share your top pain point! We'll work together to uncover potential solutions.
In this workshop you will:
Identify gaps in your application admin strategy and create a plan for making small but impactful changes.

Participants will discuss their current problems and work together to find solutions.

Application administrators will avoid common mistakes and strengthen their admin skills
Save the date:
Tuesday February 12th, 2019
Those who sign up for the workshop are welcome to stay and talk with Rachel. By attending this workshop you will also get the book "Strategy for Jira" autographed by Rachel!
Speaker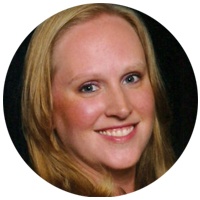 Rachel Wright
Senior Atlassian Consultant