10 ways to improve Jira Productivity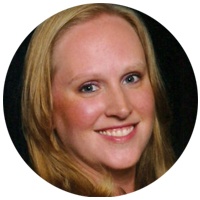 Save the Date!
Tuesday, 01.12.19
Join ServiceRocket on February 12th for a talk with industry expert Rachel Wright, the Jira superstar who literally wrote the book on Jira strategy. The topic is The Top 10 Ways to Boost Jira Productivity, and during the talk, Rachel Wright will discuss:
Saving time with easy browser tricks to quickly find Jira issues

How project managers can leverage newly delegated project features for ultimate flexibility

How application admins can quickly access administrator features and gain additional insight not available in the admin UI
Be sure to sign up today as space is limited!
Details
With a full suite of features, Jira can revolutionize the way your business streamlines productivity. wether you are managing a single, moderately-sized instance, a large enterprise instance, or spinning multiple instances at once - you will eventually find yourself facing an administrative nightmare. While Jira is a powerful tool, such a wide variety of features can be overwhelming for administrators.
Following Rachel's talk, you're invited to a pizza social - where you can network with other administrative professionals and uncover potential solutions. See you there!
Earlier that day...
There will be a workshop where Rachel will help you alleviate your most prevalent pain-points and provide expert level advice on how to best maneuver these roadblocks. for more information on attending this critical workshop, click here.
About the speaker
Rachel Wright, Senior Atlassian Consultant
Rachel Wright is an entrepreneur, certified Jira Administrator, and author of the Jira Strategy Workbook.She started using Jira in 2011, became a Jira administrator in 2013, and was certified in 2016. She is the owner and founder of Industry Templates, LLC, which helps companies grow, get organized and develop their processes.