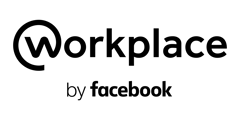 The Workplace by Facebook Jam Session is a brief discussion to summarize typical use cases of Workplace so people understand why they should consider Workplace as their communication platform and what is possible using it. The format of the jam session is a short online presentation and then it will be opened up to questions from the audience.
You'll learn how your organization can get started with Workplace through early access with ServiceRocket.
Description
This is a story about how a project manager at Cafe Rockettoria who is just getting started using Workplace by Facebook, a communications platform, to collaborate and get more done with the team. Although there are myriad ways to use Workplace, this Jam Session takes the perspective of a project manager and how they use Workplace. Even if you are not a project manager, you will gain insight into how you could use Workplace in your organization to collaborate and get more done.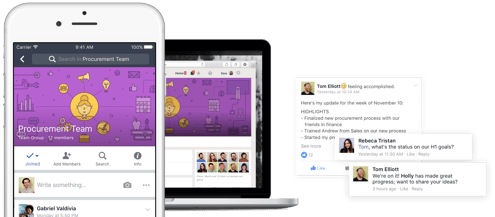 In this Jam Session, you will follow the story of a project manager who:
Optimizes his/her profile to present an open and descriptive profile with whom colleagues want to engage.

Creates a work group in order to communicate most effectively with the team.

Organizes an offsite event to kick off a huge project and discussion ideas for planning and documenting the event.

Creates secret groups to enhance one-on-ones with direct reports.

Uses a variety of communications methods in order to communicate most effectively with your team and with the entire organization.
Once we walk through the project manager story, we will open the Jam Session up for questions and dig into details and address your questions in the context of your organization.